Trauma therapist & registered Counsellor (ABvC®) for individuals and couples
Equality
I welcome diversity and believe in equality for all people including all body sizes, abilities, races, sexualities, genders and religions.
Because of my own challenges in life I became interested in psychotherapy, and the more I studied the more passionate I became about the ability of psychotherapy to support people at the most vulnerable times in their lives, and facilitate healing.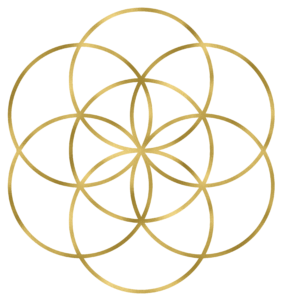 I was born in the Netherlands and immigrated to Australia in 2005 where I fell in love with the country's wild nature, as well as my husband. In 2018 we moved back to the Netherlands where I continue my practice.
I am a graduate of a Bachelor degree in Counselling, and have specialised in trauma-informed therapy models. I have completed the Brainspotting® Phase One (With Dr Roby Abeles) and Phase Two (with Mark Grixti) training and Brainspotting and Addictions training  (with Dr Roby Abeles), as well as Brainspotting® Parts of the Self (with Dr. Andre Monteiro).
In 2018 I completed the 6-day training Somatic Experiencing® level II/III with Somatic Experiencing Australia & New Zealand (in Sydney).
In 2020 I completed the Advanced Training for Trauma Treatment of Complex PTSD (with Dr. Eric Gentry of the Arizona Trauma Institute).
I am registered with the professional association, ABvC® (Algemene Beroepsvereniging van Counsellors), and qualify as a registered counsellor, meaning some insurance policies in the Netherlands cover my counselling services (please check with your specific insurance provider).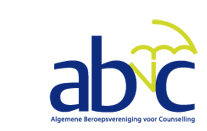 Brainspotting® is a brain-based, relational approach that is specifically suited to clients suffering from trauma and stubborn issues, and clients that have found that conventional talk-therapy has been unable to help them further. Find out more
Somatic Experiencing® is a therapy model that helps to regulate the nervous system to alleviate conditions such as depression and anxiety, and then gently support the processing of difficult and traumatic experiences. Find out more
I also work with couples struggling with relationships issues. I use my study of Systems Theory, Attachment Theory, Developmental Approach, Imago Therapy, Nonviolent Communication, and my training as Tantra Practitioner to support couples to resolve their issues and deepen their intimacy and connection. Find out more Couples counselling & Intimacy Coaching
I attune with my clients and create a safe and nurturing environment to support the therapy process. I use a person-centred approach to facilitate this, and I use:
Emotional- and body focused therapy skills to uncover what underlies problematic behaviours and relationship issues
Brainspotting® to process unresolved trauma, negative beliefs, and emotional distress and to reduce or eliminate cravings in addiction
Somatic Experiencing® techniques to support the healing of a dysregulated nervous system stuck in anxiety and depressed states
Solution-focused approaches to relieve immediate life-stresses
Narrative Therapy as an integrative modality for working with repetitive, bothersome experiences and behaviours
Couples work based on Systems Theory, the Developmental Approach to diagnosis and treatment, and using John Gottman's methods, Imago Therapy, and Nonviolent Communication methods to improve communication, work through relationship issues, and increase intimacy
Cognitive Behavioural Therapy, and Motivational Interviewing to support the recovery from alcohol and other addictions
Tools from Tantric practices to deepen intimacy for couples
Knowing yourself is to be rooted in being, instead of lost in your mind  -Eckhart Tolle
Call, text or email to schedule your free 15 minute consultation
Van Weelden Counselling |   Van Pallandtstraat 39 (sous) | 6814 GM  Arnhem | The Netherlands