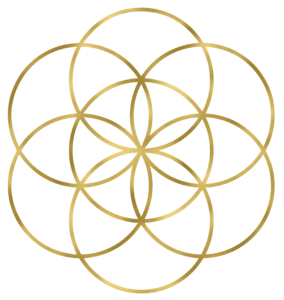 It is hard to put into words how truly incredible Veerle is and how blessed I feel to have her walk beside me through this healing journey. For the first time ever, after many years of seeing different people in a healing capacity, I have finally experienced what true therapy is. Someone who is not only highly skilled but has the heart and space holding capacity for ALL of you, like no other person I have met in this field. She truly sees you and holds a loving light to the wonderful parts of you that you can't quite see…yet. As well as bringing love and compassion to the parts of you that feel most difficult to bear and share. Brainspotting has been a truly wonderful modality in the journey too. I am and will be forever grateful for Veerle, her partnership on this spiral path has been deeply healing.
​I​ was very cautious speaking to another person after years of trying. There are only so many times that you can share the same old story. Speaking to Veerle has shifted my cynical views.
​ I carry her guidance with me every day and I'm grateful. She has helped me understand myself again. ​
When the darkness overtook my mind, you somehow managed to open a light of hope for me… your help to change my life has been phenomenal to me.
Veerle is amazing! She is the perfect combination of nurturing, intuitive, educated and the most incredible space holder. My life feels so different since seeing her. She is a huge part of my life now, highly recommend
I have been Veerle's client for almost a year now. She has been giving me the support I needed in the challenging times of my life and growing up as an adult. Veerle is a great listener. She does not just listen to your issues, she is proactive in every session. For example, there was a day I was not really able to talk or have a conversation. We still managed to analyse what was going on thanks to buzzers and brainspotting . After each session I had an answer or a clue on what was actually going on.
Veerle has proven to always be available when I needed it the most.
She has even proven greater to me than some psychologists had.
Veerle cares about you. I can only recommend you to give it a go and have a chat with her.
I could not be more at ease in my mind than I am now and as I had mentioned before, my ability to sleep soundly has not been this good since my teenage years.
Being able to communicate in English was amazing as this is the language that I am most comfortable with.
Your friendliness and insight combined with knowledge, tools and brainspotting has given me peace about my past, my decisions made and also decision making to come. My self confidence I feel is back but also understanding where my boundaries are. Again I thank you from the bottom of my heart, I was lost and you helped me find myself again and deal with the most hurtful situation I have ever been in.
Working with Veerle was an amazing adventure to the depths of my being. I am a long time meditator and I thought I knew a lot about myself. With Veerle I discovered there is so much more I did not know. Each session was so powerful and unexpected and it brought great results in my life. I feel a resourceful adult now, most of my old triggers completely vanished, old wounds don't hurt anymore, everything done in just a few sessions. Brainspotting for me had great results because I feel it anchors the healing in my body. It's not only an intellectual understanding but it's like my internal world is changed, down to my cells and bones. Thank you, Veerle! I love the way you do your work!
If you want to experience the tremendous healing potential of a deep, safe and genuine human connection then don't hesitate reaching out to Veerle. She is so warm and sensitive, I felt a new kind of comfortableness right from the start!
Finding the right therapist is not an easy task, when you are going through rough times. Veerle is one of the people who you can connect with easily. She listens and avoids any kind of judgment, and just tries to make you feel better. But, most of all, she leads by example, sharing her personal fights and how she overcame them. In other words, she can demonstrate the tools she gives you, and her experience of them should lead you to success. Definitely, you can trust her and you will succeed! I recommend her 120%
I am so very happy that I have found you and that we can speak and confide in English and have our wonderful enlightening and comforting sessions. I'd like to thank you for the support you have given me and  I look forward to seeing you in the future!
Veerle's knowledge of Somatic Experiencing was beyond exceptional, and managed to help me to substantially turn down my fight response within approximately 8 sessions. Since regulating my nervous system, my over-reactions, aggression and escalations have almost completely stopped. I have never known my adult self before, and I like him.
I have had the pleasure of working with Veerle for several months, and I can honestly say that she is an exceptional therapist. From our very first session, I felt heard and understood, and I knew that I was in good hands.
Veerle has a unique ability to create a safe and supportive space for her clients, and she has an incredible talent for helping people navigate difficult emotions and experiences. Her compassionate and non-judgmental approach made it easy for me to open up and share my thoughts and feelings, and I always felt validated and respected.
Throughout our time together, Veerle provided me with invaluable insights and tools that have helped me. She has also challenged me when I needed it, and she celebrated my progress and victories with me along the way.
I highly recommend Veerle and her therapy services to anyone who is looking for a skilled and compassionate therapist. If you're looking for a therapist who can help you heal, grow, and thrive, look no further than Veerle.
I don't know where to start or what words I can use to describe my time working with Veerle. I've actually known for a while that I wanted to write something here, to show my appreciation for her, but when I sit down to do it, I find myself feeling some overwhelm and frustration about how far I haven't gotten with this self-imposed assignment.
I imagine if I was in a session and told Veerle about this frustration I am experiencing she would say something like "Just noticed that," and hold space for me to explore. She's an excellent space holder. My brain would probably give me a bunch of reasons why "noticing" is stupid and won't work, but I would do it anyway because I trust her. Through this exploration I might find a frozen-in-time parentified younger part of myself doing his best to "protect me" by giving me writer's block. Behind him, may be a very young me, who is afraid of being vulnerable. Veerle would help me dialogue with these misunderstood pieces of myself and probably, after a fair amount of tears and revelations, I would begin to have a kinder, more cooperative relationship with these disenfranchised parts. After several of these sessions I would notice myself feeling kinder and more compassionate toward my whole-self and even showing up in the world differently. Better.
My name is Kyle and this has been my experience working with Veerle around several big personal and relational issues I've brought to her.
I first saw Veerle out several months ago when I was seeking help for a very degenerative and socially taboo process addiction and struggling to relate to myself through anything besides shame and self-hatred, sometimes which was so crushing and hopeless it literally took my breath away.
Veerle has, week after week, let me exactly where I am – in every shameful recounting of a personal character defect and every shaky remembrance of past trauma. Time after time she has met my self-disgust with compassion and my fears with sharp inquiry. She has a way of holding me in a space of love while asking questions sharp as swords – but I never feel cut.
She doesn't hold back, but she doesn't stop holding you either.
I'm so grateful for the time that I have spent working with V, as my girlfriend and I affectionately call her. She has played an indispensable part in my journey "back to myself" – maybe for the first time. I am even having moments where I genuinely love myself.
Thank you Veerle for your kindness and time. Thank you for how you extended yourself at moments when I was withdrawn and for seeing something in me that I couldn't see in myself. And mostly, thanks for staying with me until I was better able to do so myself.