Do you often feel like you are surviving instead of thriving?
If you feel stuck in anxiety, depression, relationship issues, or if you battle with addiction, you are not alone; and there is something you can do to start feeling better.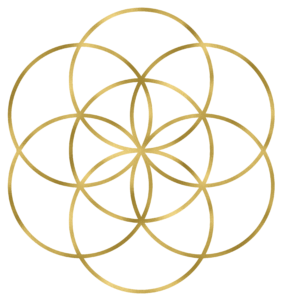 Trauma therapy and counselling can help you get unstuck and heal painful dynamics within yourself and your relationships.
I believe in the ability of each client to attune and connect with the different parts of their self, heal past trauma, and find balance and wellbeing
Veerle's knowledge of Somatic Experiencing was beyond exceptional, and managed to help me to substantially turn down my fight response within approximately 8 sessions. Since regulating my nervous system, my over-reactions, aggression and escalations have almost completely stopped. I have never known my adult self before, and I like him.
​I​ was very cautious speaking to another person after years of trying. There are only so many times that you can share the same old story. Speaking to Veerle has shifted my cynical views.
​ I carry her guidance with me every day and I'm grateful. She has helped me understand myself again. ​
When the darkness overtook my mind, you somehow managed to open a light of hope for me… your help to change my life has been phenomenal to me.
Counselling
Are you suffering from overwhelm, or a particular issue that you would like help with? Person-centered therapy is aimed at relieving immediate stress, uncovering core issues and working towards utilising a person's strengths and skills to facilitate positive change. Find out more
Trauma and Deeper Issues
Are you struggling with a deeper issue that talk-therapy has not been able to help with? Brainspotting® (BSP) is a brain-based, relational technique used to release emotional core material or trauma that is stored in the body. Find out more here and here
Somatic Experiencing® (SE) is a form of therapy aimed at relieving the symptoms of post-traumatic stress disorder (PTSD) and other mental and physical trauma-related problems by focusing on body sensations and regulating the nervous system. Find out more
Couples Counselling
Are you struggling with re-occurring issues in your relationship, or has your relationship become a place of pain? Couples counselling is a way of reconnecting, learning how to communicate through your issues and past hurt, and finding the spark that once so easily connected you both. Find out more
Recovery Support Program
Have you been struggling with addiction, an eating disorder, depression, anxiety, or trauma? This is a program tailored to support all aspects that will allow for a new start, recovery and deep healing. Find out more
Diversity & Equality
I welcome diversity including all body sizes, abilities, races, sexualities, genders, and religions. I stand with you, you are safe here.
Call, text or email to schedule your free 15 minute consultation
Van Weelden Counselling |   Van Pallandtstraat 39 (sous) | 6814 GM  Arnhem | The Netherlands