Do you often feel like you are surviving instead of thriving?
If you feel stuck in anxiety, depression, relationship issues, or if you battle with addiction, you are not alone; and there is something you can do to start feeling better.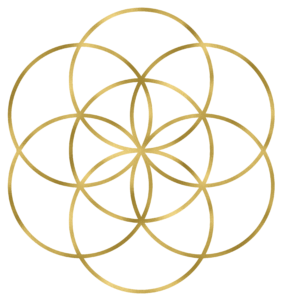 Trauma therapy and counselling can help you get unstuck and heal painful dynamics within yourself and your relationships.
I believe in the ability of each client to attune and connect with the different parts of their self, heal past trauma, and find balance and wellbeing
I could not be more at ease in my mind than I am now and as I had mentioned before, my ability to sleep soundly has not been this good since my teenage years.
Being able to communicate in English was amazing as this is the language that I am most comfortable with.
Your friendliness and insight combined with knowledge, tools and brainspotting has given me peace about my past, my decisions made and also decision making to come. My self confidence I feel is back but also understanding where my boundaries are. Again I thank you from the bottom of my heart, I was lost and you helped me find myself again and deal with the most hurtful situation I have ever been in.
Working with Veerle was an amazing adventure to the depths of my being. I am a long time meditator and I thought I knew a lot about myself. With Veerle I discovered there is so much more I did not know. Each session was so powerful and unexpected and it brought great results in my life. I feel a resourceful adult now, most of my old triggers completely vanished, old wounds don't hurt anymore, everything done in just a few sessions. Brainspotting for me had great results because I feel it anchors the healing in my body. It's not only an intellectual understanding but it's like my internal world is changed, down to my cells and bones. Thank you, Veerle! I love the way you do your work!
If you want to experience the tremendous healing potential of a deep, safe and genuine human connection then don't hesitate reaching out to Veerle. She is so warm and sensitive, I felt a new kind of comfortableness right from the start!
I am so very happy that I have found you and that we can speak and confide in English and have our wonderful enlightening and comforting sessions. I'd like to thank you for the support you have given me and  I look forward to seeing you in the future!
Veerle's knowledge of Somatic Experiencing was beyond exceptional, and managed to help me to substantially turn down my fight response within approximately 8 sessions. Since regulating my nervous system, my over-reactions, aggression and escalations have almost completely stopped. I have never known my adult self before, and I like him.
​I​ was very cautious speaking to another person after years of trying. There are only so many times that you can share the same old story. Speaking to Veerle has shifted my cynical views.
​ I carry her guidance with me every day and I'm grateful. She has helped me understand myself again. ​
When the darkness overtook my mind, you somehow managed to open a light of hope for me… your help to change my life has been phenomenal to me.
Counselling
Are you suffering from overwhelm, or a particular issue that you would like help with? Person-centered therapy is aimed at relieving immediate stress, uncovering core issues and working towards utilising a person's strengths and skills to facilitate positive change. Find out more
Diversity & Equality
I welcome diversity including all body sizes, abilities, races, sexualities, genders, and religions. I stand with you, you are safe here.
Getting there
The practice is easily reached by public transport (and a 5 min walk from Arnhem Central Station) or by car. Parking is free for 2 hours on Van Pallandststraat when displaying the 'parkeerschijf'/ parking disc.
Call, text or email to schedule your free 15 minute consultation
Van Weelden Counselling |   Van Pallandtstraat 39 (sous) | 6814 GM  Arnhem | The Netherlands 
BTW nummer NL001853701B85
KvK-nummer 72055162
Affiliated with SCAG